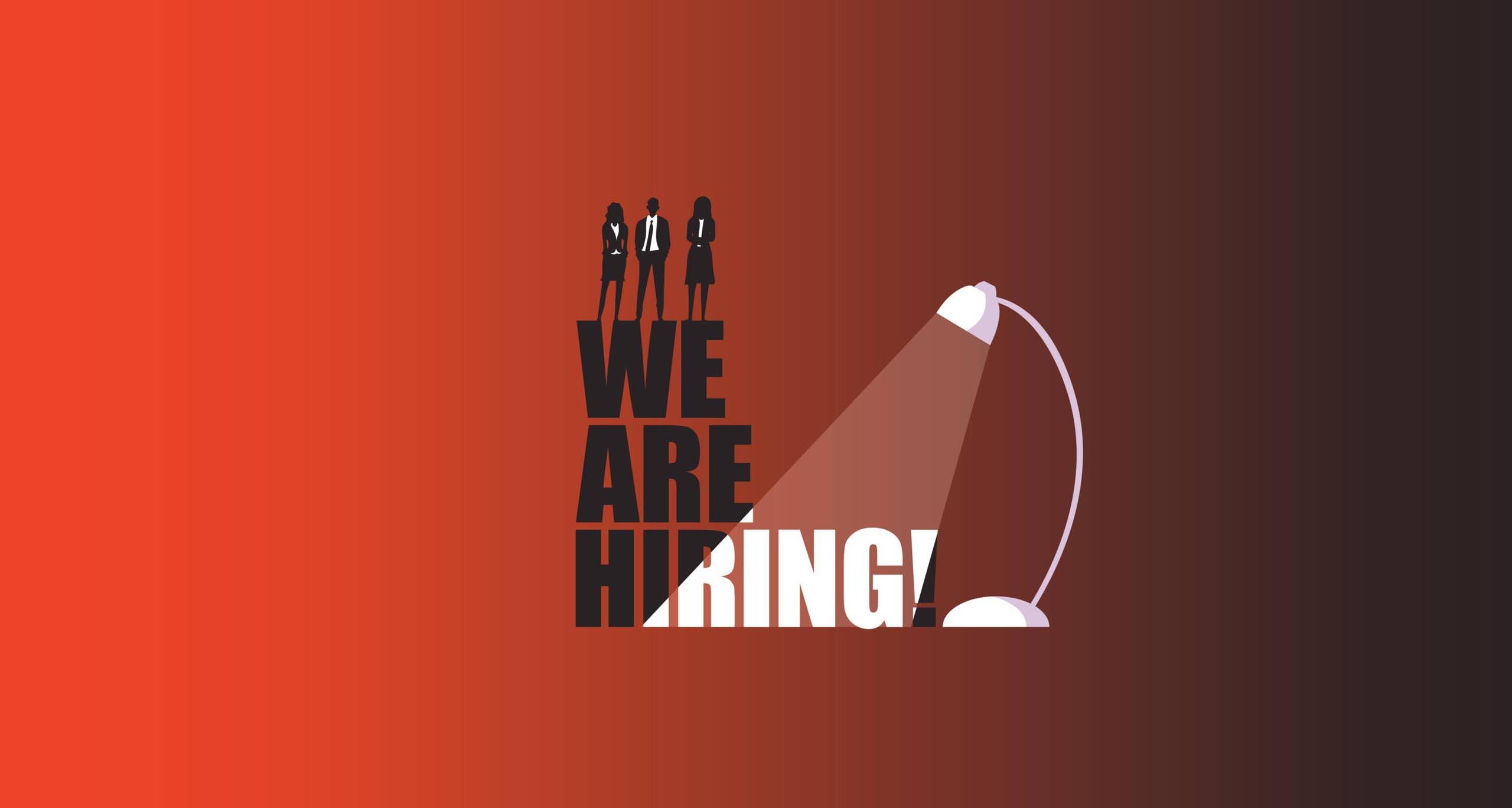 GEA as a COLLECTIVE RIGHTS MANAGEMENT ORGANIZATION, understanding the needs of both its beneficiaries (singers, musicians, producers) and market companies, tries through cooperation and constantly evolving know-how, to ensure that those who invest their time and money for making music, they are paid when their music is used publicly by companies or broadcast on television or radio.
Our vision is for every employee to be able to be himself inside and outside the company, to innovate and grow rapidly and without limiting physical space.
The health and safety of our employees and candidates is our priority. All our interviews from now on and for as long as restrictive measures for pandemic control are valid become virtual for precautionary reasons.
You will be in the largest music rights support team in the country where you will work with specific geographical areas of assignment and specific targeting, always focusing on renewing agreements and licensing all companies in the market.
In the youthful and passionate environment of GEA you will find partners ready to advise you and help you adapt immediately to your new job duties, as well as experienced managers to guide you in developing both your team and individual skills.
We are the department of nationwide licensing of music rights and our goal is the recognition of the value of music and its beneficiaries by all.
So if:
You love music
You have love for goals and faith in a career
You have a passion for communication and negotiation.
You have patience, persuasion and adaptability to change.
You have a dynamic character, consistency and professionalism
Do you have experience in other call centers or willing to learn the philosophy and vision of GEA
You have a bachelor's degree education
You know how to operate PCs and MS Office applications
Do you know English.
Then the GEA team is waiting for you to become a member.
What we offer:
• Competitive salary package
• Bonus for achieving goals
The stages of your application:
1. Send your CV to cvs@geamusic.gr with subject (CODE: DE1)
2. Personal interview
3. If the result is positive, we move on to the next stages of interviews.
4. Recruitment
GEA is looking for a Licensing Representative, based in Athens, to negotiate agreements and licenses with companies that use music in public. Proven skills in complex trading, dynamic character, ambition and professionalism are required.
WHO WE ARE
GEA, as a collective rights management organization operating in the heart of Greece's music ecosystem, ensures that those who invest their time, talent and money in performing recorded music are compensated when their music is used publicly by companies or broadcast on television or radio.
Based in Athens, with a passionate culture and a youthful work climate, GEA, by placing beneficiaries and businesses at the center of its business, offers fertile ground for you to showcase your skills and thrive at work.
WHAT ARE YOU GOING TO DO…
As a GEA Licensing Representative, you will work with specific assignment areas and specific targeting. You will focus on reaching agreements and completing the licensing of healthcare companies that use public music (Public Performance). This will initially include informing the company of its legal obligation, timely and high quality recording, market analysis and research required by the Agency's licensing strategy, formulating licensing proposals in a clear and comprehensible manner and finally negotiation and subsequent implementation of these agreements.
The Licensing Representative will report to the Head of Public Execution Licensing, but will also support the other departments that fall within the Supervisor's remit.
WHAT DO YOU NEED…
Basic requirements:
• Proven trading skills with at least 2 years experience in trading complex trade agreements.
• Dynamic character, consistency, professionalism and empathy.
• Excellent oral and written presentation skills, with the ability to present data in a robust, logical and clear way.
• Excellent project management skills and the ability to effectively prioritize a varied workload.
• Knowledge and interest in the music industry, entertainment and new technologies.
• Holder of a car diploma and possibility of travel outside Attica.
• Education at bachelor's degree level or equivalent.
WHAT WE OFFER …
GEA offers a fun but at the same time highly professional work environment, full of opportunities, in addition to a fixed salary, reward for achieving the goal and participating in the reward system when the goal is achieved. By joining the GEA family, employees enjoy a wide range of benefits that support their lifestyle and needs.
Send CV to: cvs@geamusic.gr (CODE: DE2)
or fill out an online form: http://www.geamusic.gr/?m=main-cv&sel=1&bg=n07
Announcements for jobs in the GEA organization are posted on our website, www.geamusic.gr and are advertised with job ads on the internet.
If you are interested in joining the human resources of GEA, you can fill in the following CV submission form or send an email to cvs@geamusic.gr . Curriculum vitae are collected and stored in a database, which we consult to fill vacancies.